Home Care 101: What Is Home Care?
What is Home Care?
Simply put, home care is care provided in the home for you or a loved one. In home care, licensed healthcare professionals can provide medical care, or professional caregivers can assist with activities of daily living and companionship. For many, home care is an attractive and popular option as more and more seniors are deciding to age in their homes.
Home care services are not one-size-fits-all. From those facing chronic illnesses, undergoing rehabilitation, or those who need support in their daily activities, we arrange home care services for all kinds of health situations. Everyone's case is unique, from their condition to their daily needs. Our team will work with you and your loved one to craft a care plan that is right for you.
Why Home Care?
There are many benefits to home care, like increased independence, comfort, and well-being among care recipients. In particular, the advantages of home care include:
Comfort in the Home and Better Quality of Life: Whether receiving short-term or ongoing care, many individuals prefer to remain in the comfort, security, and convenience of their own home. Receiving care in an environment that is familiar and close to friends and family enables well-being for everyone involved and provides a degree of independence to the client.
Active Role in the Care Plan: With family and friends nearby, both the client and their loved ones can expect to have a more engaged role in their specialized care plan.
Alternative to Hospital or Nursing Home: Depending on the health situation of a client, home care can be a viable and beneficial alternative to receiving care in hospitals, nursing homes, or assisted living facilities.
Affordability: In some cases, home care can be more cost efficient than other providers of care, like hospitals or nursing homes.
What do Home Care Services include?
While services provided depend largely on the individual's condition and daily needs, a few common examples of home care services include:
Managing medications, IVs, and catheters
Caring for surgery or injury wounds
Transferring and providing general comfort
Providing cognitive and physical therapies
Meal preparation
Providing company and companionship
Bathing and toileting
Monitoring blood pressure and heart rate
Home Care Types
There are different types of home care ranging from home health care to personal care. The type of home care you receive depends on your health needs.
Skilled Nursing Care
Skilled Nursing services are for those who need assistance and care that is ordered by a doctor and is administered by licensed nursing professionals. Some examples of nursing procedures delivered with Skilled Nursing include:
Medication management
Intravenous infusions
Patient assessments
Complex wound dressings
Monitoring vitals
Enteral feeding and trach tube feeding
Coordinating home medical equipment, pharmacy and supplies
At Open Systems Healthcare, we offer skilled nursing care in Florida and Pennsylvania that can fit your long-term, hourly, or intermittent needs.
Personal Care
Personal Care is an option for those who need assistance to make their daily lives easier. This type of home care is carried out by home health aides, personal care attendants, and companions.
Open Systems Healthcare caregivers can assist with personal care services, such as:
Dressing
Meal preparation
Bathing and toileting
Physical exercise and stimulation
Help with self-administered medications
Respite care
Companionship
Help with Activities of Daily Living (ADLs)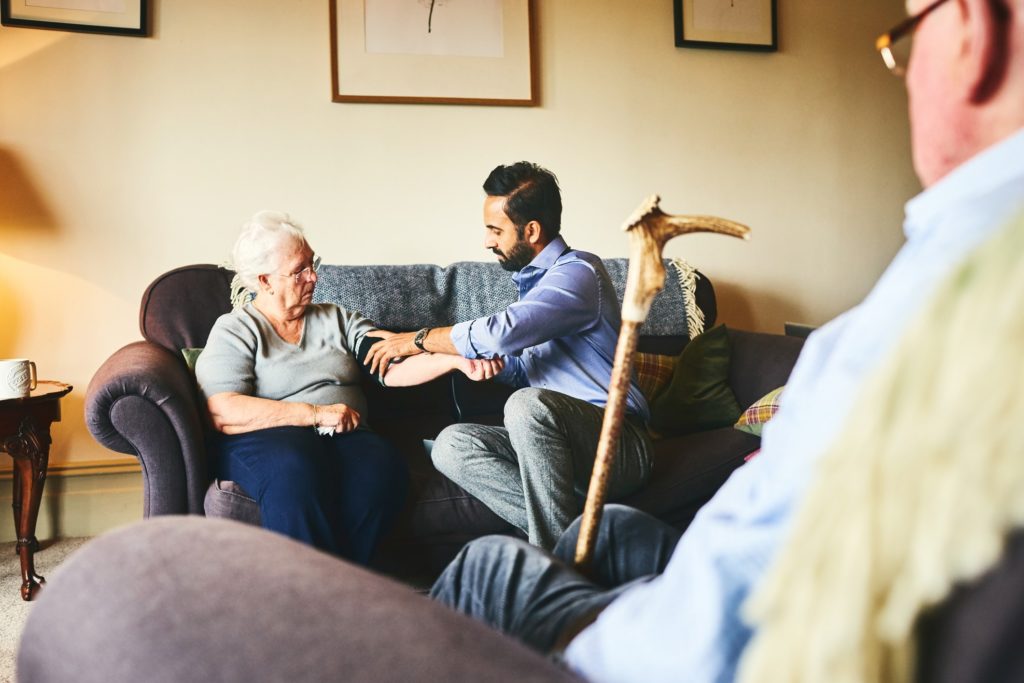 Behavioral Health
Behavioral Health care is for those who need unique support in regards to psychiatric and emotional health conditions. These services are provided by Direct Support Professionals (DSPs) who specialize in helping and training individuals with intellectual or developmental disabilities.
We provide behavioral health services to clients over age 21 in Pennsylvania, specifically for those who are eligible for Medicaid ODP Waivers and BAS Waivers. These waivers focus on offering services ranging from home and community support to respite care and skill building.
For a DSP, their role in caring for you or your loved one includes responsibilities such as:
Supporting consumers in their home and community
Teaching skills to consumers and their families
Modeling appropriate actions and behaviors for the consumer
Carrying out personal care duties, such as transporting the consumer, managing hygiene, providing companionship, etc.
Pediatric Nursing
Pediatric nursing focuses on home health care for individuals under 18 years of age, serviced by teams of specialized and licensed nursing professionals.
OSH's Pediatric nursing operates out of our West Palm Beach office, and services West Palm Beach, Martin, St. Lucie, Okeechobee, and Indian River Counties. We offer long-term or intermittent care that provides services like:
Intravenous infusions
G-tube feeds
Tracheotomy care
Medication management
Diabetes management
Wound care
Monitoring vitals
Specialized therapies
Is Home Care Right for Me or My Loved One?
You may be asking for yourself or a loved one if home care is the right option to pursue for your given health condition and needs. We recommend considering home care if you find yourself or your family in the following situations:
Dementia Conditions or Alzheimer's Disease: Those diagnosed with dementia or Alzheimer's find home care advantageous as the elder is able to stay in the familiarity of their home and continue to feel secure in their daily routines. Bringing care to the individual is less disorienting than moving a senior to an entirely new and different environment like an assisted living facility or nursing home.
Ongoing and Chronic Conditions (i.e. ALS, MS, Parkinson's, Fibromyalgia): Those with long-term and progressing conditions can benefit from a home care professional helping to alleviate the difficulties of everyday tasks while staying in the comfort of their home. This is beneficial for families and friends to remain close by and offer additional support to help the individual retain a degree of independence.
Injury or Surgery Recovery: Those in the process of recovering from a hospital stay – be it from surgery, illness, or injury – can benefit from a caregiver easing the transition back to their daily lives. Home care professionals can provide therapy and rehabilitation to improve and accelerate recovery for individuals.
Traumatic Brain Injuries (TBIs) and Spinal Cord Injuries: Those with TBIs or spinal cord injuries that require rehabilitation and ongoing care can do so from the convenience of their home. Home care professionals can align with your specialized rehabilitation program and can provide in-home assistance, respite care, and long-term or short-term care to help you live as independently as possible.
Supporting Aging Loved Ones: If you are the sole caregiver or sharing caregiving duties amongst your family for a loved one, home care may be an ideal option to pursue. Open Systems Healthcare hires family caregivers and offers home care services like respite care that can relieve family members when they need a break.
Reliant on Advanced Tech for Care: A skilled nurse can provide helpful support for those who rely on complex or advanced medical equipment to treat their condition. With home care, family members can count on the expertise of the nurse to operate the equipment without sending their loved one to a nursing home or hospital.
Whether you or a loved one requires care on a long-term or sporadic basis, home care services are designed to be flexible with your needs and schedule. OSH will work with you to outline the best care plan and will match you with the most compatible and experienced care professional for your health situation.
To discuss your options, give us a call at 855-616-2662 or find an Open Systems Healthcare office near you.