How to Choose a Caregiving Agency
Choosing a caregiving agency is an extremely important, but often a confusing and daunting decision. But don't worry, we're here to help make the process simpler, easier, and more efficient.
Step 1: Identify Who Needs Care & Which Type
Is it you or a loved one? Your parent, child, grandparent, friend, or someone else? It's important to identify the relationship since it will help you determine what type of care is best. Additionally, keep in mind others affected by the transition. Home care is a joint effort, and the more communication between the involved parties, the smoother the transition. Next, it's time to identify the type of care you or your loved one needs. This may be based on a specific condition or conditions or based on the level of care required. We know that determining a type of care can be difficult, so we've made beginning this process simple with our quiz that enables you to understand what kind of care you need.
Step 2: Research Types of Home Care
To get started, specify the condition or need of the person who requires care. For instance, if your loved one has dementia, research common types of care that those with dementia receive. Often, this includes assistance with ADLs, like cooking, cleaning, and bathing. This care can also include other support in the home, such as medication reminders and light housekeeping. Also known as personal care, this is just one type of many specific home care services. Begin to look for agencies that have the type of care you are looking for and are located near you.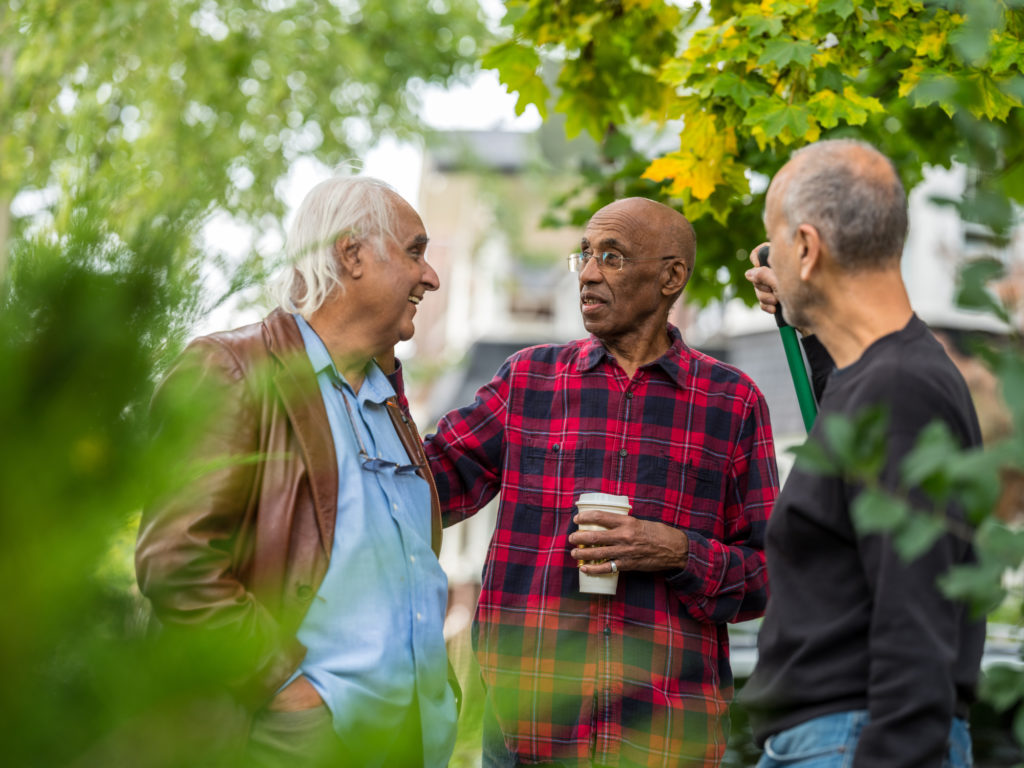 Step 3: Decide Your Home Care Agency
Ask others for their advice about home care. It's likely that some friends, neighbors, or family have found themselves in a similar situation, such as transitioning a parent's hospital care to the home or receiving home care themselves. Armed with research and referrals from others, narrow your search down to a few agencies. In particular, find home care agencies near you that also offer the type of care needed. Deciding between three nearby agencies is much easier than choosing from a larger pool!
Finally, choose your home care agency. But how? There are important factors to look for in each agency to ensure you're making the right choice for you or your loved one:
Accessibility
Communication is an integral part of caregiving. Contact between agencies and families is crucial as it provides a source for answers, comfort, and advice while reassuring families that the agency truly cares about each client. Therefore, it's necessary to find an agency that recognizes and emphasizes accessibility. When choosing a caregiving partner, the organization should have multiple ways to get in touch, receive updates, and get answers to questions you have. Are they available often and consistently? Once you place yourself or a loved one under their care, you'll have peace of mind knowing that the agency is available anytime you need help or have questions. Not only should communication be consistent, but it should also should be easy! Look for an agency where you can speak to a person that understands your situation and case, not a call center. The best home care agency should provide various ways to interact with them and personalize their communication with you.
Flexibility
Caregiving is rarely a routine process. Changes may occur unexpectedly and care for a person may need to adapt as time goes on or if new life events occur. With this in mind, a caregiving agency needs to have flexibility. Choose an agency that adapts to changes well and provides individualized care. Care is not a one-size-fits-all approach. Select a home care partner that values independence, where your loved one can maintain a high level of autonomy. The transition into care should be smooth, not disrupting the person's life and allowing them to maintain their usual routine. Aim to find an agency that respects each client's dignity and competence, and bases its work on the client's wishes to maintain their current lifestyle if desired.
Integrity
A caregiving agency should follow its mission and uphold its values. Honesty and sincerity need to be a priority. That being said, choose an agency that truly lives by its mission and emphasizes its values in all aspects of work. A focus on integrity ensures that each client is being treated with the utmost respect and receiving the best possible care. Integrity not only requires honesty, but also consistency, a necessity for care recipients. Find a home care partner that maintains a state of integrity with its clients, from transparency about plans and prices, maintaining confidentiality, to ensuring top-notch care. Each employee should work under the agency's mission and values that align with your own. The best choice is an agency that is genuine in its beliefs and true to its mission. Select a provider that frequently utilizes feedback to improve their team and their processes.
Caregiving is an extremely personalized process. Ultimately, you'll want an agency that values your loved one, adapts positively to change, and emphasizes individualized care.
To learn about how we work at Open Systems, check out our About Us page.