What Do I Do If I Get Coronavirus?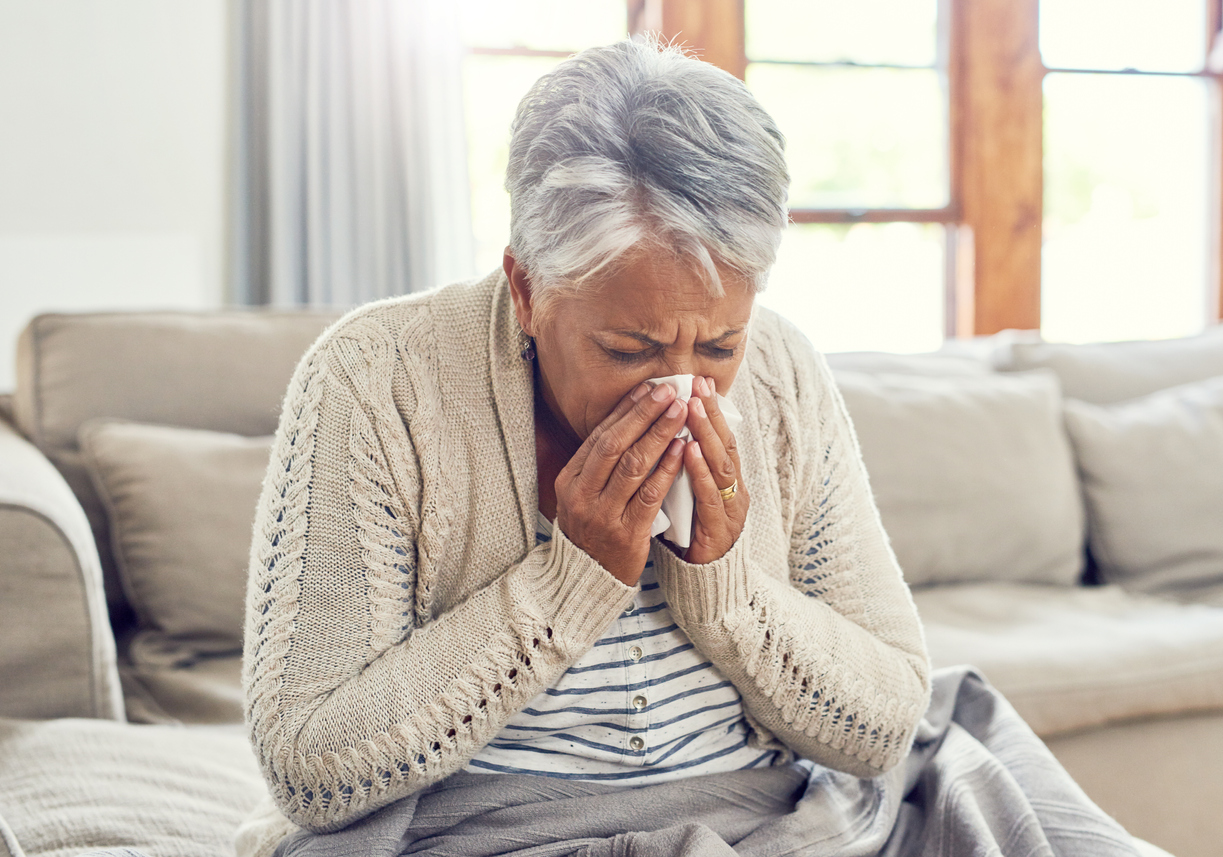 In light of the recent COVID-19 outbreak, many media and news outlets are emphasizing the importance of staying at home and distancing yourself from others to help slow the spread of the virus. Why? So hospitals and healthcare resources don't overflow their capacity and can provide quality care.
But that's only one side to the situation we're facing. There's a whole other challenge to take into consideration here – what happens if you or a loved one contracts COVID-19? What then? We'll cover every step you should take if you start to experience symptoms related to Coronavirus.
What are the symptoms of Coronavirus?
Patients diagnosed with COVID-19 typically experience fever, dry cough, and shortness of breath. The severity of these symptoms varies – some people have experienced mild signs of the virus, while others have severe symptoms and illness. In the latter case, those individuals may require hospital admission and immediate medical treatment. Symptoms may also include cold and flu-like symptoms such as headaches, body aches, general fatigue, and digestive problems.
The CDC suggests that these symptoms can appear anywhere between 2-14 days after being exposed to the virus.
When do I seek medical treatment?
Most people who contract COVID-19 have a mild case where symptoms can be managed at home. If you are only experiencing moderate symptoms, doctors suggest the following:
Stay home and try to keep away from other family members and animals
Hydrate with water and other fluids
Rest and get enough sleep
Manage fevers and other symptoms by taking Tylenol or other acetaminophen OTC pain relievers
Monitor your symptoms regularly and take your temperature intermittently
In March, the French Minister of Health, Olivier Véran, issued a statement advising people to avoid the use of ibuprofen, aspirin, and other NSAIDs when managing Coronavirus symptoms. While more evidence is needed, Véran suggests that anti-inflammatories like ibuprofen could worsen your symptoms, saying, "The taking of anti-inflammatories [ibuprofen, cortisone … ] could be a factor in aggravating the infection." However, the World Health Organization (WHO) has not yet confirmed this claim.
What should I do if my symptoms are really severe?
Those who contract Coronavirus who are deemed "high-risk" include adults over 60 or those with underlying health issues. Regardless of your risk level, if you develop severe symptoms of COVID-19, take immediate action and do the following:
First and Foremost, Call Your Doctor. Call your family doctor or local ER and let them know you're experiencing worsening symptoms. This is important since medical facilities have precautions and plans they put in place for COVID-19 patients to protect their staff and others.
Before You Visit the Hospital or Doctor's Office, Wear a Face Mask. If you can and have access to one, put on a face mask before going outside or into the building. If you don't have a face mask, keep a distance of at least 6 feet from other people.
Follow Guidance from Your Doctor and Health Department. Whether you visit your doctor's office or the Emergency Room, follow orders from the doctors evaluating your case and treating you.
Seek Medical Attention Immediately for Emergency Warning Signs. These include:

Difficulty breathing
Shortness of breath
Constant pain or pressure in your chest
Bluishness in the lips or the face
Confusion or inability to arouse
Call 911 If It's an Emergency.  Call 911 if you're having a medical emergency, and notify them that it's related to Coronavirus or COVID-19.
For more information, you can visit reliable sources like the U.S. Centers for Disease Control & Prevention (CDC) and the World Health Organization (WHO).
For our consumers and caregivers, you can find regularly updated information as it relates to our home care services and Open Systems Healthcare by clicking here.