Homecare vs. Nursing Homes: What's the Difference?
For those with parents living well into old age, it's common to face decisions about their living arrangements as their physical or mental abilities change. Taking time to understand your parent's health status, as well as their preferences, can help you and your loved one make an informed choice when it comes to elder care options.
Deciding between hiring mom or dad an at-home caregiver, or moving them into a nursing home, is a frequent choice countless families face. There are so many factors to consider and the decision is by no means easy! We're here to break down the differences between homecare and nursing homes to help you get a better grasp on what to expect from each option and feel more confident about your decision.
What is Homecare?
Homecare is exactly what it sounds like – care provided to you in the comfort of your own home. Depending on the level of care your loved one needs, a caregiver or licensed nurse will make permanent or intermittent visits to your home to administer medical or non-medical care.
Home care is not one-size-fits-all. If mom or dad need medical care, like monitoring vitals or wound care, home care can make that happen. On the flipside, if your parent simply needs help around the house and assistance with everyday tasks, home care accomplishes that too.
Pros of Homecare:
Customized Care: Homecare is advantageous in that it's unique to your loved one's care needs, whether they need specific medical care or help in other areas of daily living.
Familiarity: For your parent, they can be comfortable and familiar in their own home, surrounded by friends and family. Keeping this community and sense of comfort is also healthy for their mental state.
Strong Caregiver Relationship: A one-on-one relationship and undivided attention with their nurse or caregiver strengthens their trust and your peace of mind. In a hospital or nursing home, staff changes and your loved one is not guaranteed the same person delivering care.
Independence: Arguably most important, your loved one is able to maintain their independence and can make their own decisions. In a nursing home, they are on a schedule and don't have a say when they get to eat, bathe, etc.
Affordability: Homecare is typically less expensive than nursing homes or other healthcare facilities.
Cons of Homecare:
Hiring Matters: Who you hire as a caregiver really matters – make sure you hire a caregiver who shows they're dedicated and attentive. It can make or break your loved one's care.
Security: Most homes do not have the same level of security and safety measures like those at a nursing home, hospital, or other healthcare facilities. As a result, your parent will need to be careful around fall hazards in their home, and keeping up with home security.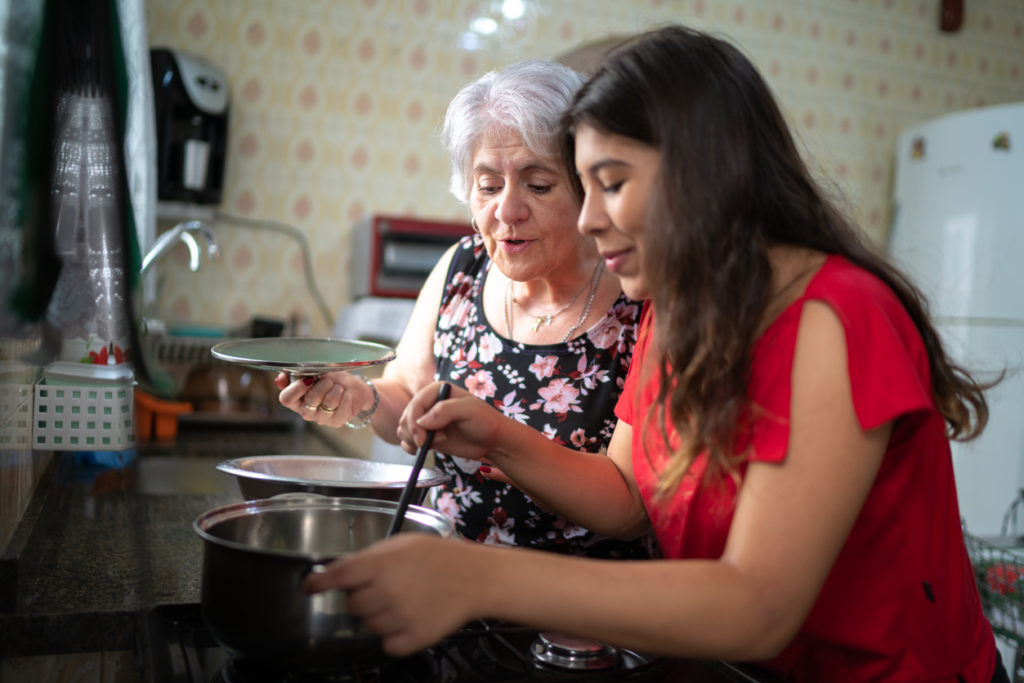 What is a Nursing Home?
A nursing home, also referred to as a Skilled Nursing Facility, is a long-term care services facility that provides housing to your loved one, in addition to housekeeping and nursing services. If your loved one needs ongoing medical care, there are licensed nurses and nursing aides available to them 24/7. A nursing home is a useful option for those who are healthy enough to leave the hospital but are unable to care for themselves in their home.
Nursing homes include help with activities of daily living in addition to around-the-clock medical care. These homes have rotating nurses and caregivers on staff to attend to your needs at a moment's notice.
Pros of Nursing Homes: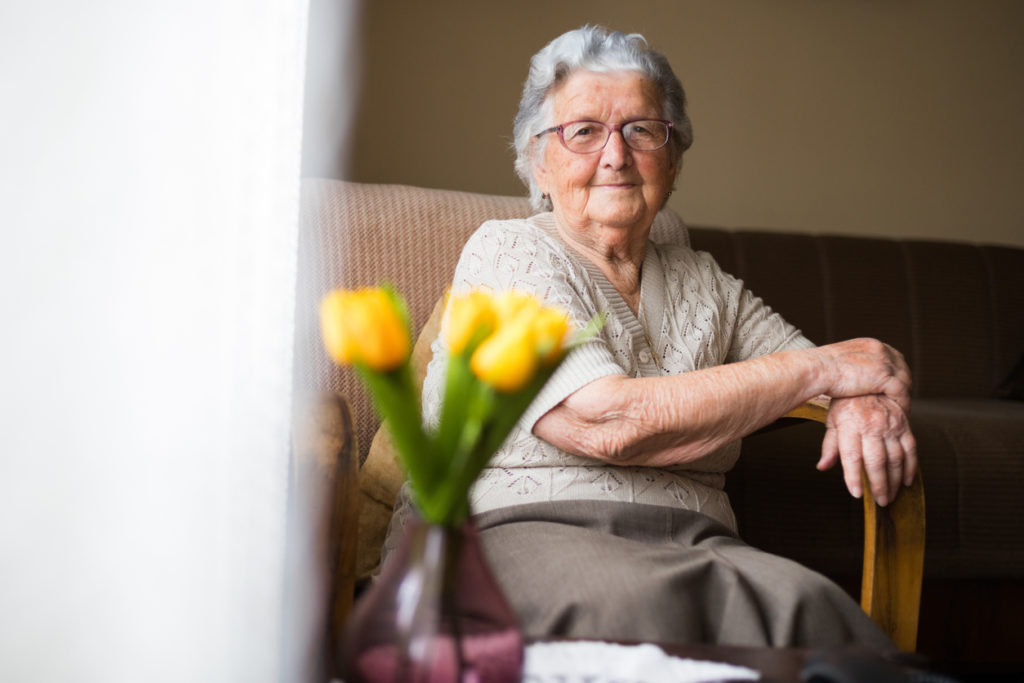 Care is Offloaded: Families do not have to worry about hiring, managing, or directly caring for their loved one. They can focus on their relationship with their aging loved one instead of worrying about organizing their care.
Immediate Care: You can count on your loved one to receive medical-grade care straight away.
Guaranteed Security: Many nursing homes have strict security measures to ensure their patients are safe and accounted for. This is especially beneficial for those suffering from dementia, who may wander and stray from their bedrooms.
Socialization Opportunities: These homes often host regular activities like games, crafts, movies, and outings where residents are invited to participate. This gives your loved one the opportunity to socialize and build friendships. Living at home, while family and friends are around, may not give your loved one as much access to meeting new people.
Cons of Nursing Homes:
Costly: On average, full-time care in a nursing home averages a family $82,000 to $92,000 a year. Home care is typically significantly cheaper, with an average annual price tag of $58,000.
Little to No Independence: Your loved one is tied to the nursing home's schedule, so they are unable to make their own decisions when it comes to eating, bathing, etc. Taking away this sort of independence may make them feel like they're losing a part of their identity and adulthood.
Adjustment Curve: Seniors can feel like the move to a nursing home is disruptive to their life and upsetting. Especially those with dementia or Alzheimer's, changing their routine may cause a lot of anxiety and frustration. A major change like this can cause the senior a lot of worries, stress, and confusion with a new routine and unfamiliar faces around. As a result, it may take awhile for your loved one to adapt to the group living environment.
No One-on-One Care: In home care, your loved one is able to build trust and familiarity with one caregiver. In a nursing home, your loved one will receive care from many different nurses and caregivers.
Fluctuating Quality of Care: Depending on the nurses on staff, your loved one will likely receive care from different people throughout their day. Because of this, they may find their level of care and communication of their health is inconsistent due to the natural turnover of staff and rotating shifts throughout the day.
Understanding the differences between the home care option or nursing home option is integral to making the best decision for you or your loved one. Keep in mind their preferences, and navigate the conversation openly. Our team at Open Systems Healthcare can also help determine if home care is the right route for you or your loved one's care. Give us a call today at 1-855-616-2662 or find an OSH location near you.